SOMERSET, KY – Southeast Kentucky Economic Development Corporation (SKED) announces the designation of a $1 million loan program designed to give the region's tourism-related business owners the financing and free business counseling they need to get their projects off the ground and on the road to success.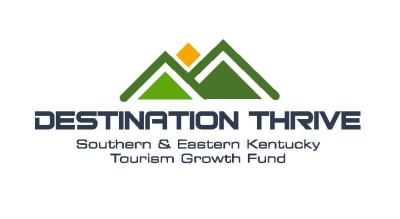 SKED is partnering with regional tourism marketing initiative - The Kentucky Wildlands, to market the new loan program called Destination Thrive - a Southern & Eastern Kentucky Tourism Growth Fund. Together, the regional nonprofits hope to get more capital into the hands of tourism entrepreneurs for investments they need.
     It is a partnership that melds both of their missions, including encouraging economic development in Southern and Eastern Kentucky.
     Fifth District Congressman Harold "Hal" Rogers says Destination Thrive is one more way to build on our region's tourism economy.
     "The Kentucky Wildlands is quickly becoming a destination for families and individuals who enjoy outdoor adventure and exploring the beautiful Appalachian Mountains that our unique wildlife call home," Rogers said. "As tourism grows, the demand increases for more restaurants and local businesses, and thanks to SKED, they will now have the resources necessary to get started. This is a great example of how organizations can work together to impact the future of our region."
      SKED Executive Director Brett Traver says the tourism loan fund is a natural progression of growth for some of Kentucky's most scenic areas.
      "Our work with small business owners covers a wide spectrum of commercial, manufacturing, and retail areas," said Traver. "We've never targeted a specific business field before, but we feel the need is here, the potential is great, and we have the money to lend. It's a partnership I believe will make a difference in the region's tourism economy."
        Qualifying business owners and entrepreneurs will receive Destination Thrive Tourism Growth Fund loans and free business counseling and technical assistance from SKED staff to ensure their project is completed and successful, Traver said.
     The Kentucky Wildlands Director Tammie Nazario calls the project a win for the region's tourism industry.
     "This loan fund will empower local entrepreneurs who are key to building the infrastructure needed to meet our great potential as a regional tourist destination," Nazario said. "There are opportunities for businesses to improve access to our natural and cultural assets, which are exceptionally appealing to visitors."
     She cited examples such as adventure tourists wanting to hire local guides and outfitters to help them explore the region's terrain and history buffs who want to interact with local artisans and restaurateurs for an authentic experience.
     Those interested in applying for a loan should visit https://skedcorp.com/lending/.
     To learn how SKED helps small business owners do business better, visit www.skedcorp.com or call (606) 677-6101.  
SKED is a nonprofit economic development organization designated a Certified Development Corporation (CDC) by the U.S. Small Business Administration. The organization was formed 36 years ago by Fifth District Congressman Hal Rogers to create jobs in Southeast Kentucky. Its office is in Somerset, Ky., and serves a 45-county service region. A staff of eight professionals works with business owners, small and large, to identify financing solutions to fund their location, expansion, and working capital needs and provide them the technical assistance and training they need to succeed.