Parks and Trails of The Kentucky Wildlands
Between the many state parks, national parks and recreation areas, and local parks and playing fields, you'll find boundless possibilities for adventure, outdoor recreation and fun-filled family activities in The Kentucky Wildlands. The parks here offer something for everyone, from viewing amazing natural wonders and wildlife to enjoying endless recreational sports, including world-class boating and fishing, water skiing, kayaking, canoeing, tubing, hiking, climbing, mountain biking, off roading, swimming and skateboarding.
Cumberland Gap National Historic Park and Big South Fork National River and Recreation Area are beautifully preserved, expansive natural areas that have remained virtually untouched for thousands of years. They await your discovery via hiking, white-water rafting, mountain biking, kayaking, sight-seeing and more.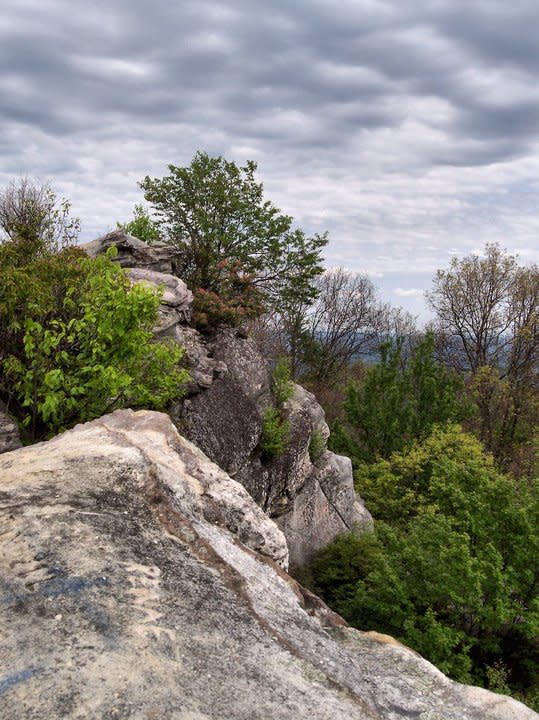 State parks contain natural wonders, such as ancient natural sandstone arches and bridges, breathtaking waterfalls, free-flowing rivers and mountain streams, crystal-clear lakes, pristine forests, and rare plant and wildlife species. From Natural Bridge State Resort Park to Cumberland Falls State Resort Park to Carter Caves State Resort Park to Grayson Lake State Park, each state park features a unique attraction to explore. They all offer a multitude of things to do, such as fishing, climbing and birding, and places to stay, including historic lodges, cozy rental cabins and campgrounds.
Local parks provide plenty of quiet respites and loads of family fun. They appeal to a wide audience, from fishers and walkers at Old Mill Park in West Liberty to skateboard enthusiasts at AK Sports Park in Ashland.
Hidden Gems in the Kentucky Wildlands