HOUSEBOATING In THE KENTUCKY WILDLANDS
Ready for a truly unique, unforgettable vacation experience? Try houseboating in The Kentucky Wildlands. No special training or skills are required to operate a houseboat — if you can drive a car, you can operate a houseboat. Plus, all rental companies provide a short tutorial before undocking. Just like that, you'll be on your way to a Kentucky houseboating adventure.
THE HOUSEBOAT CAPITAL OF THE WORLD
The Kentucky Wildlands is home to the official Houseboat Capital of the World, beautiful Lake Cumberland. One of the largest lakes in the eastern U.S., Lake Cumberland is known the world over for houseboating. Here you'll discover endless vacation possibilities for the ultimate getaway. With thousands of private coves surrounded by more than 1,200 miles of gorgeous federally protected shoreline, the 65,000-plus pristine acres of Lake Cumberland are home to the world's greatest concentration of houseboat manufacturers and rentals, as well as the largest single fleet of houseboats in the nation. Discover six great houseboat rentals at Lake Cumberland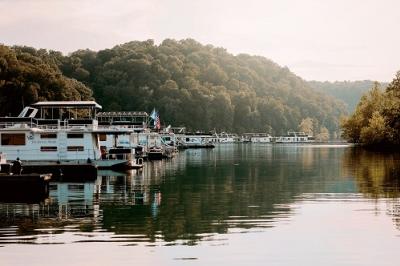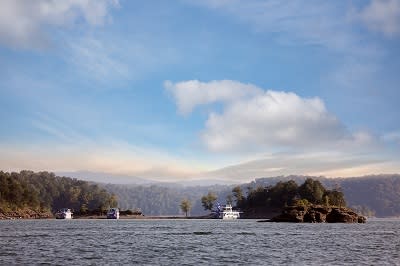 THINGS TO DO ON A LAKE CUMBERLAND HOUSEBOAT VACATION
Whether you're planning a friends' trip, family vacation or couple's getaway, houseboating Lake Cumberland makes for an unforgettable escape. Water enthusiasts will love this lake retreat. You can float along the lake's clear waters taking in its scenic shores, go swimming or try fishing from the boat's deck. Lake Cumberland is known to produce record bass, including the state-record 58-pound caught striped bass. From the lake, cruise along the Cumberland River into the rugged Daniel Boone National Forest. Don't forget to keep your eyes peeled: Lake Cumberland is home to dozens of indigenous and seasonal birds, like the sandhill crane and multiple hawk species, as well as abundant wildlife.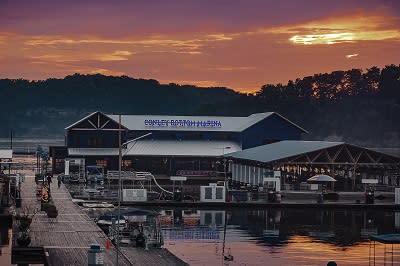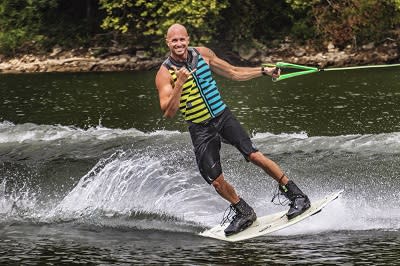 The ultimate side trip for your houseboating vacation is Lake Cumberland State Resort Park, which offers hiking, birding, mini golf, dining and other recreational activities.
KENTUCKY HOUSEBOAT RENTALS
Weekly and weekend houseboat rentals can be found at four different marinas on Lake Cumberland. Countless rental options are available to accommodate any size party and all types of budgets. From houseboats built for two to those big enough for large, extended families, you'll find the best houseboat rentals in Kentucky. These floating hotel homes allow you to enjoy everything a lake vacation has to offer without ever needing to leave the water.
Vacation your way, as amenities run the gamut from standard features, such as air conditioning, TV, kitchens, grills, water slides, linens and bedrooms, to the more luxurious, such as private hot tubs, premium sound and entertainment systems, state rooms, flybridges with party tops and bars, multiple slides and more.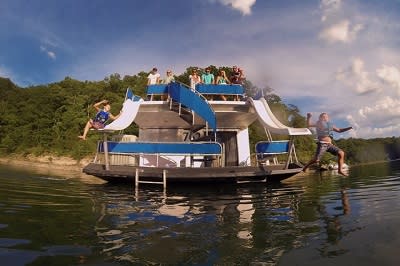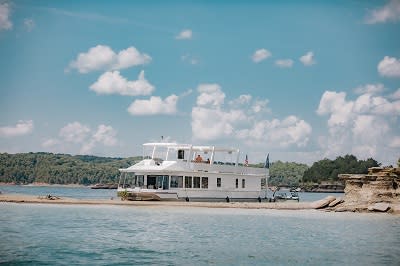 MORE KENTUCKY LAKES TO EXPLORE
While Lake Cumberland is the houseboating capital of the world, you can also find houseboat rentals at other lakes throughout The Kentucky Wildlands.
Explore the 27,700-acre Dale Hollow Lake. The lake hosts several marinas with houseboat rentals. This peaceful getaway, which straddles the Kentucky/Tennessee border, is a must for anglers. Featuring five species of bass, the lake boasts some of the nation's best bass-fishing opportunities. You might also catch walleye, trout, catfish, crappie and muskie among other species at this popular fishery.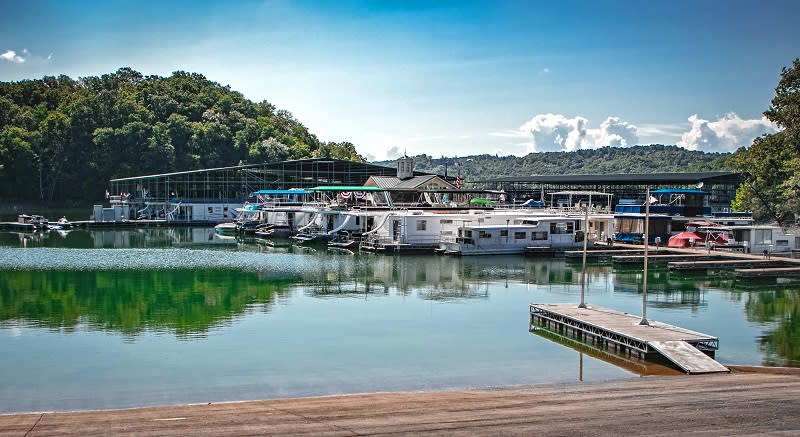 Laurel River Lake is a haven for outdoors lovers. Scuba divers flock to this crystal-clear lake for its cliff-lined shores and underwater rock formations. It's also a favorite fishing hole where anglers can catch black bass, blue gill, crappie, catfish, rainbow trout and walleye. But the fun doesn't end there — Laurel River Lake is also popular for boating, skiing, shoreline hiking and year-round wildlife viewing.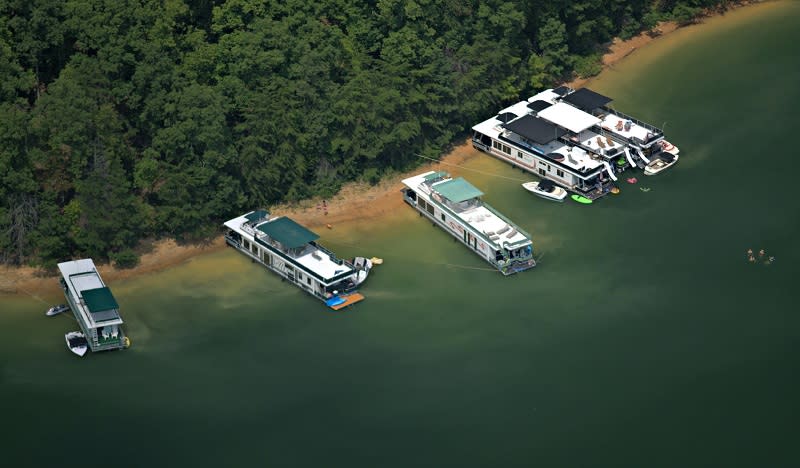 Hidden Gems in the Kentucky Wildlands