Lake Cumberland
With more than 1,200 miles of federally protected shoreline spanning 65,000-plus acres, Lake Cumberland is a year-round water playground and one of the largest lakes in the eastern United States.
Lake Cumberland visitors can explore two state parks: General Burnside Island State Park, which is uniquely positioned on an island in the middle of the lake and includes an 18-hole golf course, camping and six-lane boat ramp; and Lake Cumberland State Resort Park, which offers premium lodging and all kinds of outdoor adventure.
Houseboat Capital of the World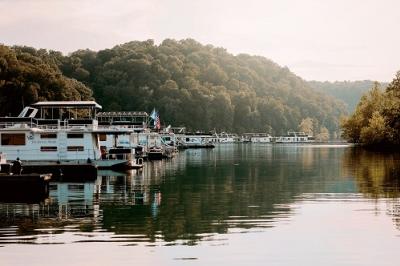 Renowned as the Houseboat Capital of the World, Lake Cumberland offers world-class boating opportunities. Discover a water sports lover's paradise full of jet-skiing, tubing, wakeboarding and swimming. Don't own a watercraft? Lake Cumberland features a variety of rentals, including houseboats, pontoons, fishing boats and ski boats.
Record-Breaking Fishing
If you're a fishing enthusiast, Lake Cumberland is a must. The state-record 58-pound striped bass was reeled in here, and 40- and 50-pounders are caught regularly. Known for its abundant striped bass and crappie fishing, Lake Cumberland is also full of rockfish, walleye, bluegill and four other bass species.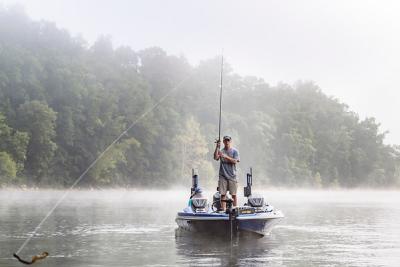 Plentiful fishing spots can also be found along the Cumberland River below Wolf Creek Dam, which is recognized as one of the nation's top fly-fishing areas for rainbow and brown trout.
Plan a visit to Wolf Creek National Fish Hatchery for a unique and educational fishing experience.
Keep in mind that state fishing licenses are required. Purchase your license online here.
Hiking Trails
Take in breathtaking sights atop the mile-long landmark Wolf Creek Dam and along the scenic hiking trails circumventing the natural shoreline, where bald eagles are frequently spotted.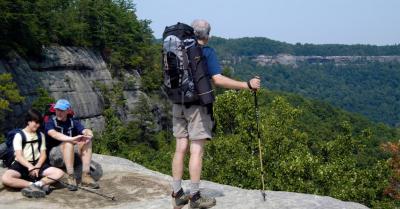 Enjoy the tranquil sights and sounds of the lake and forestry as you trek along two Lake Cumberland State Resort Park trails: Lake Bluff Trail, a four-mile loop around Lure Lodge, and Baugh Branch Trail, a 1.5-mile one-way trail that leads to a lake overlook.
Birding
Lake Cumberland is a popular destination for birdwatching. Pack a pair of binoculars and be on the lookout for raptors and water birds. American Kestrel, coopers hawk, red-tailed hawk, barred owl, great horned owl and screech owl can be spotted year-round. If you're visiting in the warmer months, look for cardinals, eastern bluebirds, goldfinches, hummingbirds, pileated woodpeckers and tufted titmice, among other species. In the fall and winter months, you might see belted kingfisher, great blue heron, green heron, whip-poor-will and wood and mallard ducks.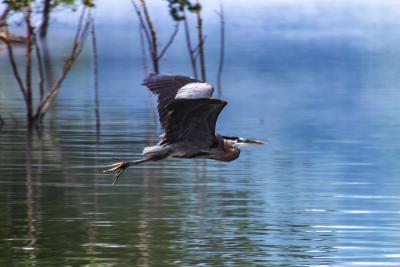 Keep your eyes peeled for wild turkey and turkey vultures as you explore the park as well.
Golf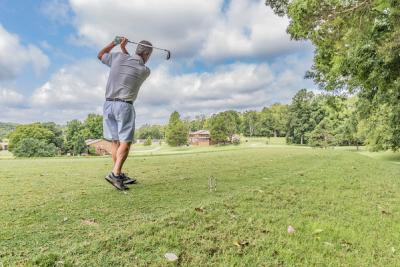 Book a tee time at one of the best public golf courses in the state. Bring your clubs and play a round of 18 at the award-winning course at General Burnside Island State Park. Designed by course architect Brian Ault, this 6,394-yard waterfront course offers stunning Kentucky scenery.
Family Fun
If you're traveling with the kids, Lake Cumberland State Resort Park offers all kinds of family fun. Try your hand at the park's disc golf course or play a round at the 18-hole miniature golf course. Up for a challenge? The park is also home to many geocaches. Put on your adventurer's cap, grab your GPS and start caching.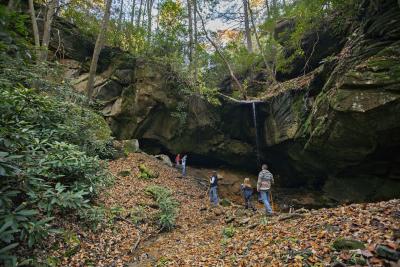 Or pack your favorite grub and enjoy a laid-back day at one of the picnic areas, which feature grills, picnic tables and playgrounds for the kiddos. Picnic shelters are available for rent at both state parks.
How about a tennis match? Visitors will find tennis courts near Lure Lodge. Bring your racket and gear up for some friendly competition. Need equipment? Tennis gear is available for check out for lodge guests.
Lodging & Campgrounds
General Burnside State Park features a 75-acre campground, open from mid-March through mid-November. The campground features utility hookups and two service buildings with restrooms and showers. Book your site today by calling 606-561-3625.
Lake Cumberland State Resort Park is home to the 63-room Lure Lodge. Overlooking the beautiful lake, the lodge features amenities like a year-round indoor pool, Wi-Fi access, pet-friendly rooms and the lakeside Rowena Landing Restaurant. The park also offers 29 cottages and 75 campsites, including 29 year-round primitive sites and 46 sites with utility hookups. Restrooms and showers are available at three service buildings. Book your room or campsite today.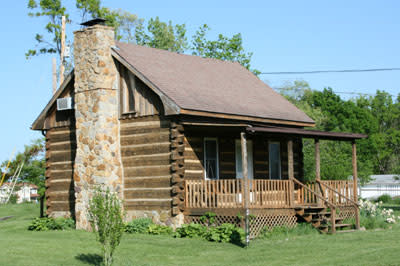 Have a specific type of accommodation in mind? Numerous hotels, homes, cottages, cabins and campgrounds provide lodging options on or near the lake to suit any taste. Need help planning your Lake Cumberland trip? Depending on which part of this vast lake you are planning to visit, you can find more information on the websites below:
Hidden Gems in the Kentucky Wildlands