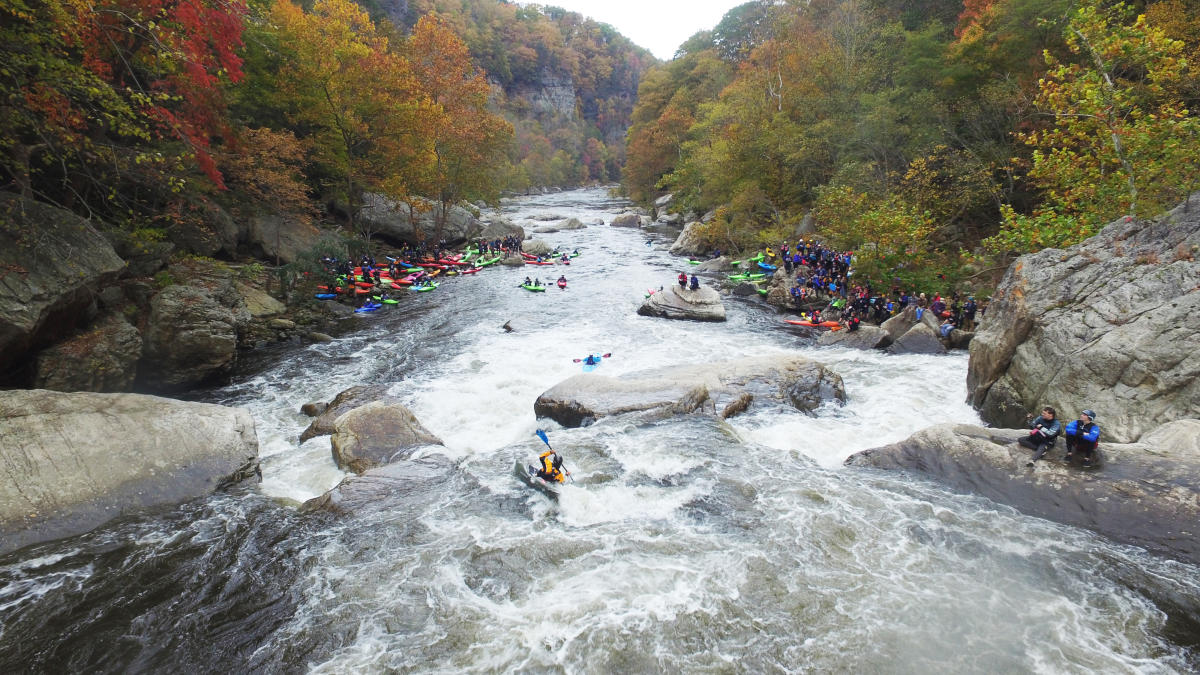 Kayaking, Canoeing and Tubing
Canoe beautiful and spacious lakes and rivers, kayak breathtaking waterways and underground mines, or tube downstream or in family-friendly recreation areas as you indulge in the abundant and unique waterborne experiences throughout The Kentucky Wildlands.
Launch into pristine waters and canoe gorgeous Lake Cumberland — at 65,000-plus acres, one of the largest lakes in the eastern United States. Paddle downriver from numerous easy-access points along the tree-lined 75-mile Kentucky stretch of the expansive Cumberland River. Kayak the lower Red River and view one-of-a-kind natural land features, such as the Sky Bridge Arch and Chimney Top Rock, along the way. Venture into the cavernous Gorge Underground in the Red River Gorge Geological Area and explore the now-flooded underground mine in your own kayak or enjoy a guided raft tour. Take advantage of the many free-flowing rivers and streams perfect for tubing. Kayak or canoe the calm quiet lakes and designated recreation areas, including the beautiful federally protected spillway of the Laurel River Dam.
Hidden Gems in the Kentucky Wildlands